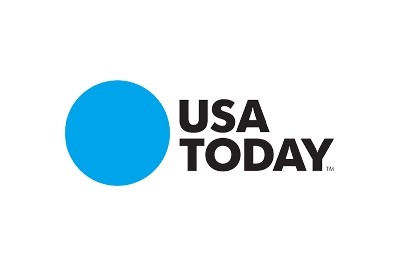 Kaspar Wire Works expedites production and distribution of specialized custom newspaper racks to ensure USA Today's inaugural issue reaches nationwide audience on the morning of launch
Prior to September 15, 1982, Americans were often limited to local news and lengthy news cycles, which deprived them of important information regarding international and domestic events occurring every single day. It was this date in history when the breadth of news coverage shifted. USA Today released their daily newspaper to report on nationwide and worldwide events, informing Americans about the newsworthy happenings beyond the boundaries of a specific city or state.
Within a year of USA Today's initial release, the newspaper's circulation hit 1 million readers, and by July of 1986, an estimated 4.8 million individuals were reading their newspaper each day. In order to facilitate a substantial readership with the very first issue, USA Today needed more than 100,000 custom newspaper racks expeditiously manufactured so they could be installed in cities throughout the United States on the night before the newspaper's morning launch. They enlisted the expertise of Sho-Rack – a company that was rebranded in 2015 as a former division of Kaspar Wire Works – known for delivering excellence in the newspaper rack industry with high-quality fabrication processes, innovative coin-mechanisms and comprehensive custom services.
Working side-by-side with USA Today executives, we designed the ideal custom newspaper rack, manufactured large volumes of their product and delivered on our promise to meet their crucial timeline. In response to the substantial increase of products needed per week, we expanded our operations and rearranged our facilities to double and then triple our production rates. This pivotal restructuring allowed us to meet the expectations of USA Today and continue to uphold our high standards of precision and quality in every product. In order to be allowed on the sidewalks of each city, we invented a newspaper rack adhered to a variety of specifications and regulations mandated by the beautification standards of the respective area. We created a weather-resistant newspaper rack by researching and utilizing the optimal materials and finishes. Reflecting on the collaboration between our companies, we are proud to know that our commitment and determination to create the best possible product allowed us to develop a long-standing relationship with USA Today.
Read about Kaspar Wire Works's history with USA Today and the newspaper rack in Newsweek: "As print journalism declines, fate of sidewalk newspaper boxes is unclear."