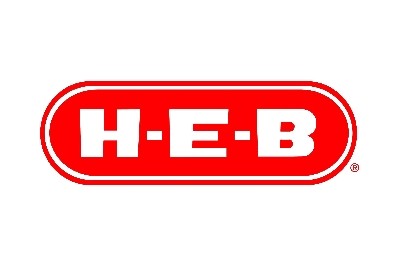 H-E-B secures steady production of high-quality custom shelving fixtures for supermarket stores by partnering with Kaspar Wire Works
Founded in 1905, H-E-B began with a family-owned store in the Texas town of Kerrville. Over the next century, the supermarket expanded throughout Texas and northeast Mexico, and today they serve over 150 communities with more than 350 stores. As H-E-B's supermarket rapidly expanded in both number, size and popularity, they increasingly needed a steady supplier of shelving, storage and product display solutions.
H-E-B's values – such as serving the needs of others and exemplifying excellence – aligned with principles at the foundation of Kaspar Wire Works's 117-year existence. With a similar background and a parallel commitment to quality, Kaspar Wire Works was the opportune partner to produce the shelving for H-E-B stores.
We fabricate a custom magazine rack completely in-house for H-E-B. To start the production process, sheet metal is cut, punched and formed into precisely measured units. Next, throughout a series of operations, the sheet metal pieces are welded to CNC cut and formed wires to create the custom magazine rack fixture. The magazine rack is manufactured in sets of two, which allows it to be mounted back-to-back in the store for optimal point-of-purchase convenience. We finish the magazine rack at our factory, powder coating each magazine rack in H-E-B's signature red color before shipping the final product to the necessary location.
Another manufacturing project we provide H-E-B is the production of their 4-by-4 bins, which are placed in sections of the store that have high levels of customer traffic. The bins are designed with adjustable levels to equip them with the capability of displaying a wide range of purchasable products. The process of creating each bin starts with the detailed cutting, forming and welding of wires and plastic panels. Next, the many pieces of the frame are individually painted and finished, then assembled into a final unit, fitted together to maximize shipping convenience, and placed on a pallet for optimal product movement.
Our partnership with H-E-B has continued to flourish synchronously with the continual expansion and development of the supermarket brand because of our ability to consistently meet their needs and satisfy their standards when manufacturing their high-quality custom products.